PETITE FASHION WINTER GUIDE BELLA PETITE MAGAZINE: Daily Shopper GUIDE Petite Fashion For Petite and Plus Size Petite Women  
Bella Petite Personal Wardrobe Stylist Tamy Lugo has news for you! Cold fronts are approaching and blizzards are brewing in the skies. When the winter chill makes its grand entrance. What are we petite women to do?
Before you go rummaging through your storage, take into consideration the following 5 tips for dressing warm yet up-to-date.
1. Avoid the long squared shaped jackets/coats. These types of jackets are in fact unflattering to your figure, at the same time creating a boxy shortened image. Notice, that large buttons will also have this effect on a petite frame. Opt for cuts that taper in around your waistline but do not pass the knees.
Petite Fashion Winter Do: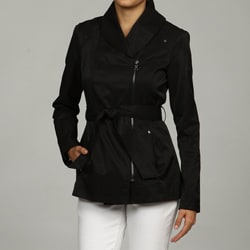 Kenneth Cole Women's Short Belted Trench Coat
This attractive coat featured by Kenneth Cole comes with a belted waist and features a zipper with hidden button closure. A solid black color and two front pockets complete this design. Color options: Black Solid color Two front pockets Fully lined Zipper with hidden button closure Belted waist Decorative stitching The approximate length from the top center back to the hem is 26 inches long. The measurement was taken from a size extra small.  Model shown in picture wearing an extra small.
2. Don't wear chunky on chunky.
Meaning, a chunky knit sweater with matching jogging pants. Once a popular trend for moms, my advice is to keep it indoors. Times have changed and channeling the Michelin tire guy is passé.
Petite Fashion Winter Do: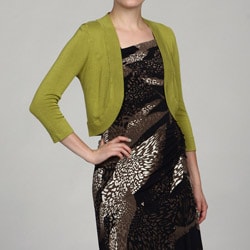 Jessica Howard Women's Petite Avocado Sweater
This stylish sweater from Jessica Howard features a comfortable open entry and 3/4-length sleeves. A classic ribbed detail and a touch of stretch finish this sweater. Color options: Avocado Fit: Petite 3/4-length sleeves Open neckline Unlined Open entry Measurement Guide Women's Petite Sizing Guide.
3. Beware of large cable knits too.
Practice caution in combining a large cable knit top with your bottom. Although they tend to look cozy, they add bulk to the body as well as shorten height if you ignore proportion. The length of the cable knit top should remain at or above your natural waist. Pairing with a lightweight fabric on bottom equals the right constituent for a petite.
Petite Fashion Winter Do:

Heather Grey Melange Cable Knit Top
Luxurious pullover in fine cashmere – Especially high, pleasant quality – Elegant in grey – Trendy cable knit in a feminine interpretation – Tight, body-hugging cut with short sleeves, V-neckline and narrow cuffs – A terrific basic for any wardrobe – Works independently from trends, long-lived and very versatile – Chic under blazers, sporty with jeans or chinos
4. Try not to get hunted down by poachers when wearing an oversize fur/faux fur.
Please make sure whichever you choose doesn't go overkill. A more subtle fur vest or a sweater with fur couplings ensure we are still stylishly correct in the petite department.
Petite Fashion Winter Do: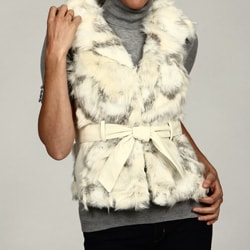 Blanc Noir Women's Beige/ Black Belted Faux Fur Vest
A stylish faux fur highlights this flattering vest from Blan Noir. With a belted waist, this vest is finished with a light stretch and ribbed detailing. Color options: Beige/black Animal inspired Fully lined Hook and tie front closure Belted Faux fur The approximate length from the top center back to the hem is 22 inches. The measurement was taken from a size Small. Measurement Guide Petite Women's Sizing Guide Faux fur.
5. Skip on rocking all trends at one time.
What you can flaunt are accessories, accompanied by basic pieces. Necklaces and scarves are a great way to draw the eyes upwards, while elongating the upper body. Go another direction by letting your boots be the center of attention. Boots and shoes in a hot color, a fun pattern, even texture will attract focus on the lowest part so that your stature is not the center of one's attention.
Petite Fashion Winter Do:

Orange Crocodile Open Toe Platform Sandal Heels
Add these Crocodile embossed platform sandals to your wardrobe! 3/4 inch wooden platform4 and 1/2 inch wooden heel. Shoe Details:-Man Made Upper-Man Made Sole-Imported-This shoe fits true to size.

Black Faux Leather Platform Knee High Boots
5 3/4 inch Heel, 1 3/4 inch platform, ruched side with drawstring, side zipper closure.
We've already established that being a petite is not an obstacle for being fashionable, but something we do have to work with. Winter does not have to be a drag, let alone cause us to look frumpy. However, winter is a great time to revamp ourselves by not going into style hibernation. Written by: Tamy Lugo Vstylist!
BELLA PETITE MAGAZINE: Daily Shopper GUIDE Petite Fashion For Petite and Plus Size Petite Women  
RELATED ARTICLES
Daily Style: Petite Celebrities Salma Hayek vs. Ashley Greene!
Daily Style: Petite Celebrities Reese Witherspoon vs. Olivia Palermo
Get Petite Celebrity Selena Gomez Petite Fashion Style
Get Petite Celebrity Rachel Bilson's Petite Fashion Style
Daily Style: Petite Fashion Deals! Nicole Richie, Olivia Palermo, Lea Michele
BELLA PETITE MAGAZINE Enter the Bella Petite Cover Girl and petite model editorial search!  You must subscribe to enter the model search.  Bella Petite Magazine is Fashion, Entertainment and LifeStyle for Women 5'5″ Tall & under. "Petite is fit and full figured."Free to subscribe to Bella Petite!